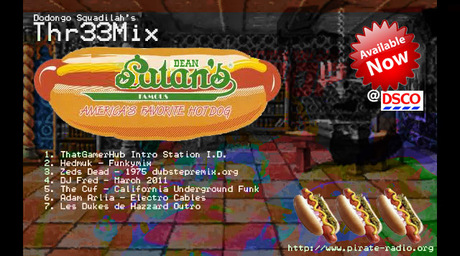 Hella tracks from some Meen artists, burning up the Victrola.
Hedmuk:
http://twitter.com/hedmuk
http://soundcloud.com/hedmuk
DJ Fred:
http://www.andknowledgebombs.com/
The CUF:
http://thecuf.bandcamp.com/
http://www.cforecordings.com
http://www.myspace.com/thecuf
1975/Zed's Dead:
http://dubstepremix.org
Adam Arlia:
http://www.twitter.com/ADAMARLIA
www.myspace.com/adamarliamusic
[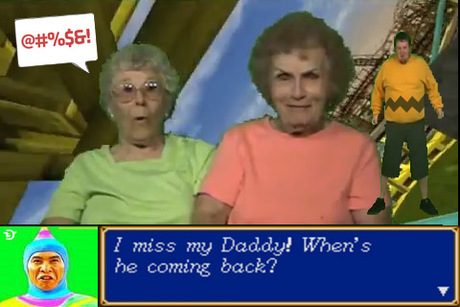 Musical highlights from this year's GDC in San Francisco.
In tow, the MCCH and a reckless sense of duty..or adventure.
Shout out to Steve Wiebe, Tom Green, interFACE pirate-radio.org,
JRush, Ed A., K.B.&.0, Dedan, Louis, Dana, D*, R*, GDog, Ultra404.
Tracklist:
IMP - I'm The Boss
Sawtooth - t3h pwn@g3 s0n6
Breakmaster Cylinder - Insane in the Cypress Hill Zone
Breakmaster Cylinder - Chemical Punk Zone
Mr. Simon - Feel Special Inc.
Mr. Simon - In Da Hilltop Zone
Mr. Simon - Starlight Salmon
JDilla - Safety Dance
Felony Flats - Home Delivery
5lowershop - Play With Me (Dub)
5lowershop - Wu Tang Interlude
The Observers - Pass The Pipe
Meat Katie - The Tension
MegaResista - DubbDanceoff
M.I.A./DJDT - Jimmy
Die Antwoord - Enter The Ninja
RT: 1:01:01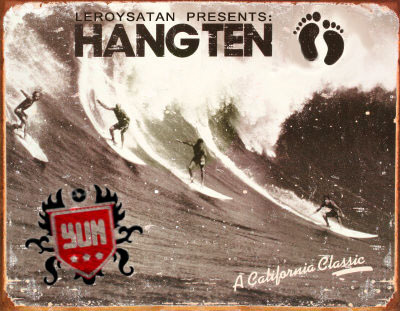 Happy 2010! Please to enjoy the GrimeyDubstepMashup bizness...
Unknown - Grime = S#!+
Emiliano Torrini - Jungle Drum
Streetlife DJs - Keep On Truckin'
Cowgum + Wannabeastar - Drugggssszzz
Mika + Don Diablo - We Are Golden
Zion I - DJ DJ (Rocky Horror Dubstep)
The Streets - Get Out Of My House
D Damage - Drop Dem Britches
John Roman/Noiseporn - Who's Afraid Of Cornelius
DJ Optimus Grime - Is You Optimus Grime
Rusko - Cockney Thug
Unknown - Dubplate 65
Mashuptown - Ruby Warzone
Clangers - Planet Earth
Special thanks to all those that made last year so swell.
Biggups to them what are gonna make 2010 happy goodtimes.
*woot*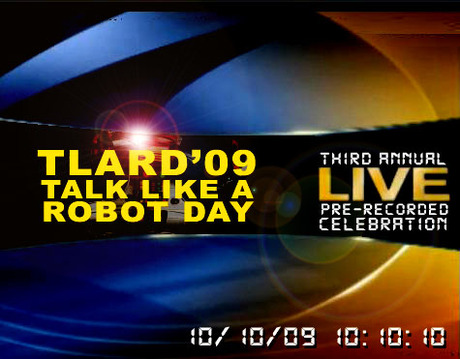 In celebration of the 3rd Annual Talk Like A Robot Day, please enjoy music to talk like a robot by...
[)s: Dial Up (Intro) - YT Cracker VS. Planet B/tmpvar: F*#k Robot City -
Baby Snooks: April Fools - TheyMightBeGiants: Robot Parade -
Oil Experts: Smell (Robot Club Mix) - Acid Circus: Robot Girl -
Zabucom: Robot Adventure Cloud Stage - ThemeSong: Mazinger Z -
Baby Snooks: Anatomy Of A Robot - Shistol: Robotopia -
Smog: Teenage Spaceship - TRS-80: The Biz - Tin Soldier: Blendin -
Theme Song: Combattler V No - [?]: I Love My Disco Robot -
[?]: I'm A Robot - Battle Break: Funk 1 - DJ Jell: Do It Like A Robot -
Planet B: Robot Orgasm - Santogold: Creator - Lost: Smoke Monster -
Cosmo Vitelli: Robot Soul - Sh*# Robot/Todd Terje: Simple Things -
Flight of the Concords - Robots - Space Patrol: Robots Of Vortena -
Sh*# Robot: Chasm - Ultrastate: Sex With Robots
10.10.09
10:10:10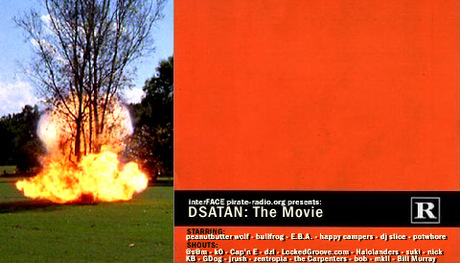 The film's story centers on Dean Satan (Leroy), one of many children in a working class pirate family. Dean aspires to attend Amsterdam , but his parents can't afford it and his DJ skills are unremarkable, making obtaining an international vacation difficult. Dean works as a DJ at the upscale Trimbush Country Club, where he earns tips to add to his meager fund.
The movie concludes with a dancing banana emerging, largely unharmed despite the many explosions, from his boat, and dancing to Kool Keiths' "I'm All Gerped" playing during the ending credits.
Soundtrack by: rjd2, Happy Campers, E.B.A., The Carpenters, Bullfrog, Peanut Butter Wolf, Jim Young, dj slice... etc.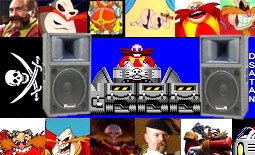 DJ Sega - Action News
Sonic Boom - Robotnik
GaMeBoX - Robotnik Radio
Slogo Raumfahrt - Robotnik Kaputnik
Greater Than One - Robotnik
TRT:33.41
Shout out sonicretro, gamesajare, senntient, papa ratsi,
gamerblips, artgrafi, topgamer, gamesetwatch, neogaf,
61fps, wiitendo, g4tv, segatastic, segaworld.ru, ign,
forumopolis, spindash.de, tanooki, tssnews, gdri, trolls,
kombo, wiigamer, sstadium, tomgreen, all namedroppers...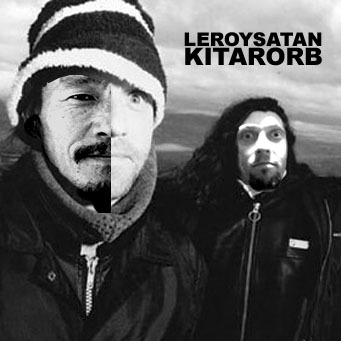 The Orb: Slug Dub - Kitaro: Silk Road -
Orb Gettar: The Theory of Evolutionary Conflux -
Kitaro: Sundance - The Orb: Katskills - Kitaro: Silver Moon -
Koi(Modem) - The Orb: Ark Aik - Kitaro: The Contortionist - The Orb: Pure Noodle - The Orb: Little Fluffy Clouds - Leroy Satan/See Sea Altitude Outro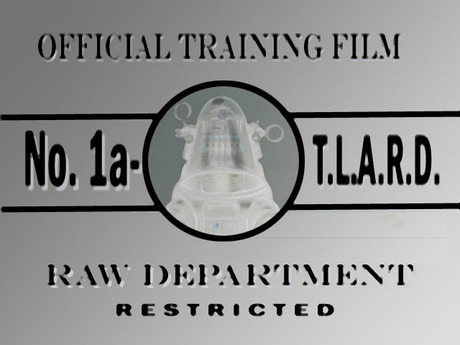 TLARD Sample 1a
Robot Presentation... The Leisure Kings: Mr. Roboto... TLARD Robot #11... Boole: Mr. Roboto ...
TLARD Robot #12. . Mechman VS Robot from Outer Limits... TLARD Robot #13.. Country Robot...
I Am A Robot And Proud: Count To Six... Ninja Sex Robot... RobotWars.. Kung Fu Robot Titties...
Liar: Out... Processor: Talk Like A Puppet... Adam Sandler: Gay Robot... Love Robot... Robot Rock...
Go Robot Go... If A Voice Like Then What... Kool Keith: I'm Seeing Robots... Robot Orphanages...
Kochalka: Monkey VS Robot... Red Robot Theme Song... Giant Robot: Scraps... Drax: Robot Love Remix...
RobotPorn... FGJ!: [)ancefloor Robot... Mr. Robot . TLARD Robot #20-21.. Cowboy Neal Meets R2D2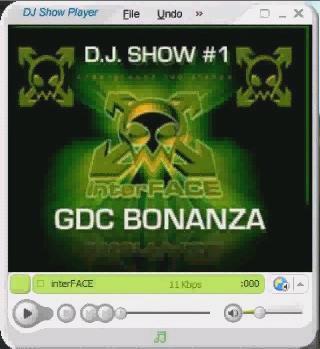 Enjoy 10 minutes of highlights from a LIVE trimulcast from the 2007 Game Developers Conference. Seems to be a stream with low frame rate due to simulated buffering ... Introducing "D", "J", and Casper "Teerok" Jenkins.
GDC Bonanza Introduction.... Musical Break #1... Stealing The Facts... Can I Handle Yer Perceptions... Contractual Donuts... GDC Bonanza Returns... Bad Math... Musical Break #2. . . Interface Outro.